The Village of Lakefield with a population of approximately 2900 is situated in the Kawartha Lakes region northeast of Toronto and is located along the Trent-Severn Waterway. Lakefield was incorporated in 1875 and is a scenic historic town featuring downtown shopping, an art gallery, museum, many restaurants and streets boasting many charming original homes and churches. Lakefield was once home to Colonel Samuel Strickland, Catharine Parr Traill, Susannah Moodie, Isabella Valency Crawford and Margaret Laurence.
The Lakefield College School founded in 1879 has grown over the years from a boys school to a co-ed school and was proud to have Prince Andrew attend the college for a year in 1977.
Once home to many canoe manufacturers such as Thomas Gordon, The Brown Boat Company, Strickland Canoe Company and the Lakefield Canoe Company as well as master canoe builder Walter Walker.
This picturesque town offers great fishing and boating as well as miles of rail trails to hike or bike.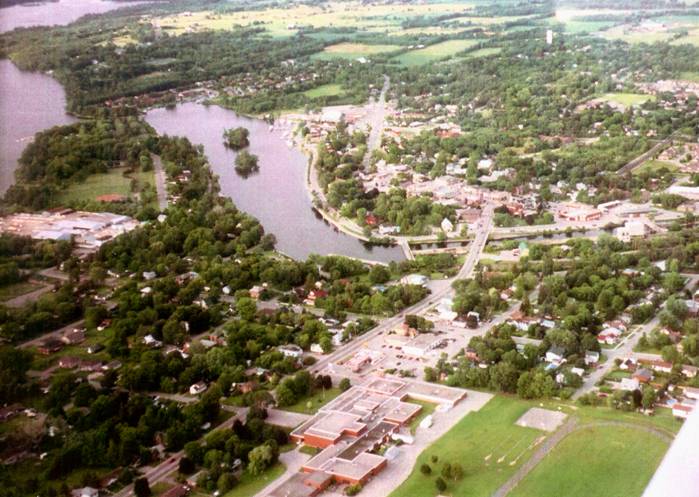 You may contact us by filling in the form below. Let us know how you found the website, your thoughts, and how we may improve the website.
We are interested in receiving any additional Veteran information and/or photos on all Lakefield and surrounding area Veterans. If you have any additional information on any Veterans covered in this archive, or any Veterans that are not already archived, we would greatly appreciate your submission. If you are interested in having your family member remembered on this website, kindly contact us for details. Thank you for visiting our website. We hope you found it interesting and informative.
Mailing Address –
War Veterans of Lakefield & Area
C/o Lakefield Historical Society
P. O. Box 1215
Lakefield, ON K0L 2H0
Send an E-Mail –